Websites offer endless possibilities, but a well-designed website is as functional as it is attractive. Clean, logical layouts are a must, but there is always room for a creative touch. I can work with your existing design or create all new. I also include basic white-hat SEO (search engine optimization) into any website I build.
In addition to full website design, I can create custom elements to enhance an already established domain, including mastheads, web buttons, decorative art, web ads and more. I will provide the file to you in your preferred format (.jpg, .gif, or .png). Have something in mind and don't know how to build it? Contact me!
Need someone to update content on your site? I can help! Using HTML, CSS, and PHP I can fix the outdated content on your site. No monthly service fees or requirements! You'll pay only for the time it takes to do the update, whether it is 15 minutes or 2 hours.
---
Site Designs
Interested in having a website designed or updated? Here's a brief look at some of my recent web projects. Click on the logos below to see live websites that I've designed.
Outdoor Expeditions USA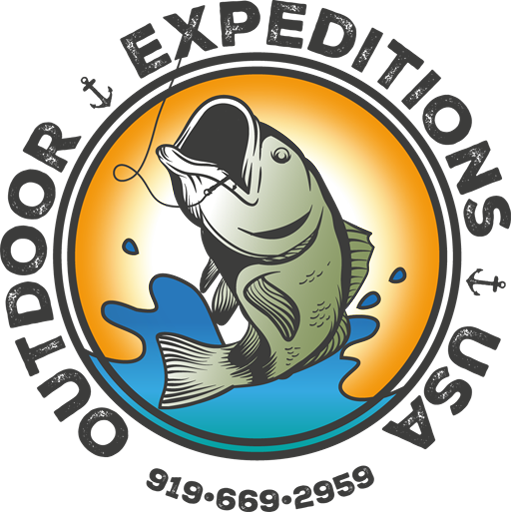 Website Redesign
Mobile Responsive
WooCommerce
SEO
Outdoor Expeditions USA needed a website to engage new and returning clients and offer online booking capabilities for guided bass fishing trips in the Raleigh, NC area. Using a robust theme and WooCommerce anglers of all experience levels can now securely place a deposit on an the Outdoor Expedition with ease.
At the launch of the new site, Outdoor Expeditions USA also rebranded with a new logo design and a bright, bold color scheme well-suited to the guided bass fishing industry.
---
Frontline Defense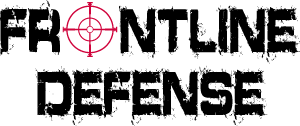 Website Redesign
Mobile Responsive
Customized Google Calendar Feed
Media Galleries
Member Login
Social Media Monitoring
SEO Research
Video Editing
WooCommerce
Frontline Defense Firearms Training Center and Range wanted a website that would work for new and returning clients alike. With a login section for range members, customized events calendar feed, and an easy contact form, Frontline Defense's website keeps everyone up to date on range events and classes.
In addition to maintaining their new website, Frontline Defense has added regular online SEO and marketing strategies, including keyword research, social media management, vehicle signage, video editing, analytics monitoring, an online e-commerce store for classes, and more.
---
The Lewis Award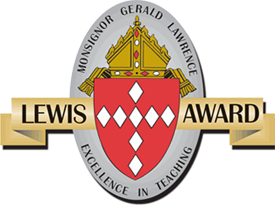 Website Redesign
Social Media Campaign Planning
SEO Planning
Website Maintenance
Building Web Presence
Social Media Training
Blog Management

The Lewis Award website needed updating to make it more compelling for readers to be engaged with the Lewis Award as a non-profit organization. Readers are encouraged to participate in the nomination process, sharing posts via social media outlets, and learning what past award recipients are up to.
As the 25th anniversary of The Lewis Award approaches, the website is rolling out a new social media campaign and has a goal to dramatically increase their web presence to drop their reputation as "the best kept secret in Raleigh."
---
The Wagner Group

Website Design
Mobile Responsive
Custom Sign Up Form
Embedded PDF Display
Customized Google Calendar Feed
The Wagner Group is a golf group that needed an easier way for their members to register to play. The website needed a customized calendar feed showing available days and a sign up sheet that could display those already registered via a customized, downloadable database. Once schedules are made, the group can post embedded PDFs of tee times, also available for download.
---
Access Bail Bonding

Website Design
Multiple Industries
Mobile Responsive
Online Payment Options
Detail Online Forms
Access Bail Bonding started from scratch, needing a domain name, website, and hosting. With multiple businesses under one roof, the website needed very specific SEO to drive traffic to the correct pages. Access also required a detailed online form and easy online payment options.
---
Salsa Fresh Original Mexican Grill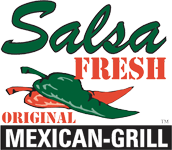 Website Redesign
Multiple Locations
Mobile Responsive Menus
SEO

As a restaurant with multiple locations, Salsa Fresh needed an updated, mobile-friendly website with their full menu and SEO to boost their search engine rankings. Each location needed a Google local listing and the website's analytics are monitored for overall site traffic and rankings.
---
Aquos LLC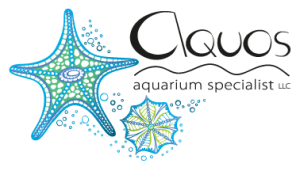 Website Redesign
Content Writing
Mobile Responsive
Photo Galleries


Aquos Aquariums needed a website that would bring in the clients. The mobile responsive design, SEO, and solid content (see their robust references page) helps Aquos stand out from competitors as the aquarium authority in town. Lots of room for photos and prominent contact information makes things easy for customers.